I love these kinds of journals. They aren't just for writing. Sometimes the creativity bug bites in doodle form. I love calligraphy and lettering in fun ways. I used to scrapbook, but once I stopped printing so many pictures, I stopped scrapbooking. I have unfinished projects in my scrapbook closet.
Scrapbooking has morphed into creative journaling. They make books just for this with blank pages and covers that look like this to inspire you. But you can make your own.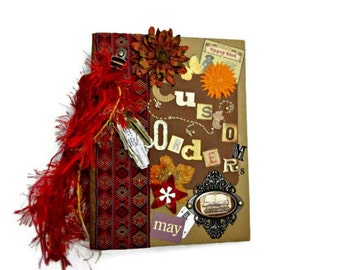 There are also a vast number of places to look for journaling topics.
250 Journaling Topics
30
Journaling Topics for Self-Reflection and Self-Discovery
119 Journal Prompts for your Journal Jar
(I like the idea of the journal jar, and the cover image)
You could also do themed journals; one for travel, one for family, one for fiction, one for dreams, etc.
I have themed notebooks of my own. I had this crazy idea I would jot down good moments every day this year... but after a few weeks, I ended up just jotting down whatever happened that day. Writing down your 'blessings' is harder than it seems! I have one for scripture lessons, one for goals, one for writing down possible character names, and a couple that serve as Writer's Notebooks. These do not have doodles in them, though. I have one just for that, too.
Let this be a starting point, a bookmark, for your own inspiration. Get some composition books on clearance (like I did) and get to writing out your creative passion!
Here is a poem I wrote called:
Create!
The artist paints
The craftsman sculpts
The writer scripts
The designer pieces
The musician harmonizes
Whether you create
One way or another
The point is to do it
And do it with flare
Be you, be the essence of yourself
Put your heart into it
Move so that time stops
Your creation is pure passion
Breathe in, breathe out
Forget time, forget space
Don't worry about eating
Become, express,
Exist in a small space
Use broad strokes
Tell your story
Do it for yourself, your family
For your soul, your pleasure
Dig deep within and find the message
The center of your being
Create!
This work is licensed under a
Creative Commons Attribution-Noncommercial-No Derivative Works 3.0 United States License
.